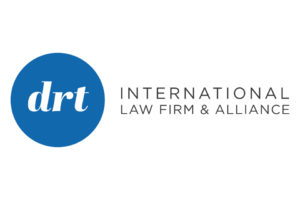 1. Current context: COVID – 19 and Emergency Declaration
 Due to the Emergency condition declaration and the suspension of all private and public economic activities, with the exception of the ones that are related to health and primary needs, and the quarantine for all the population in country, in order to prevent the propagation of the COVID-19, commercial and contractual relations have been affected. Companies and individuals have inevitably incurred in contractual breaches that would not occur in other circumstances.
Also, the Public activity have been affected because of the drastic measures dictated by Peruvian authorities in order to stop COVID-19´s propagation. All the judicial and administrative deadlines have been suspended, tax payments and presentation of tax declarations have been postponed, and different regulations have been issued for all sectors of the Country.
In this context, some questions should be answered: is this a case of force majeure, what is force majeure? What does it imply and what are its consequences? Is this situation regulated by law? Should a compensation be paid for damages caused by contractual breaches during a force majeure situation?
2.  Force Majeure: concept
 Force Majeure, in Peru, is regulated by the Civil Code, specifically in articles 1315°, 1316° and 1317°. A force Majeure event is an extraordinary, unforeseeable and irresistible situation that prevents the fulfillment of the obligations as a direct consequence of the government orders, different than a fortuitous case (caso fortuito) that have the same consequences, but it refers to a situationor condition of nature such as an earthquake, storm etc.
In our country, the law and doctrine have stablished that the situation must fulfill the following characteristics to catalogue an event as force majeure: (i)extraordinary occurrence, which means that the situation is not usual or ordinary, (ii)unpredictable which means that at the time the parties contracted the obligation, the debtor was not able to know that the event will happen, and (iii)irresistible which means that when the event occurs, there is no way to counteract the effects.
The Emergency condition declared by the Peruvian Government in order to prevent the propagation of COVID-19 is clearly a force majeure event, in accordance to article 1315° of the Peruvian Civil Code because it stops the normal performance of private and public activities, as said before, except the ones related to primary needs and human health. This measure leads to the impossibility of make payments necessary for the debtors to fulfillment their obligations.
Usually, the parties to a contract regulate this legal concept and its consequences as part of a contractual clause, but in case the parties have not regulated the force majeure in their contracts, its application is valid, under the Civil Code, and under the Civil Code rules, which application is supplementary to all the contracts.
By the DRT International Law Firm & Alliance office in Peru.