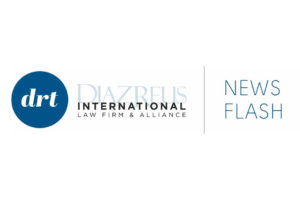 Businessman Receives Criminal Conviction for Violating OFAC Sanctions
On March 16, 2020, a New York jury convicted businessman Sadr Hashemi Nejad for orchestrating a scheme to funnel millions of dollars in payments to Iranian individuals and entities through the U.S. financial system, in violation of OFAC Sanctions. Specifically, the jury found that Sadr created a network of bank accounts and front companies to conceal the beneficiaries of funds stemming from a construction contract executed between Sadr's family business and a subsidiary of Petroleos de Venezuela S.A. Sadr also lied about the owners of the front companies when asked by the banks, altered payment vouchers, and backdated contracts to mislead banks about the source of the funds.
The jury found Sadr guilty of counts of conspiracy to defraud the U.S., conspiracy to violate OFAC Sanctions, bank fraud, conspiracy to commit bank fraud, and money laundering.
DRT Commentary
This case is illustrative of the criminal consequences of violating OFAC Sanctions. While the appropriate sentence for Sadr will be determined by the judge, Sadr could face significant civil and criminal penalties, including up to 20 years of imprisonment for the count of conspiracy to violate OFAC Sanctions. In addition, OFAC may block all of Sadr's property within the jurisdiction of the U.S., including funds routed through the U.S. financial system, by adding Sadr to the List of Specially Designated Nationals and Blocked Persons ("SDN List").
Sadr's case further shows the unlawful techniques that sanctions evaders use to remove or conceal the involvement of sanctioned countries, entities, or individuals in a transaction or series of transactions. Financial and non-financial institutions should take great care to make themselves familiar with this case so they can detect sanctions evasion and alert law enforcement agencies.
Common Misconception
It is a common misconception that SDN listing will only block the funds of sanctioned individuals or entities under U.S. jurisdiction. In reality, non-U.S. financial institutions will often be called upon to cease providing financial services for sanctioned individuals and entities to comply with legal assistance treaties and cooperation agreements between governments, and/or avoid jeopardizing U.S. correspondent banking relationships.
Info: Michael Diaz, Jr., Javier Coronado