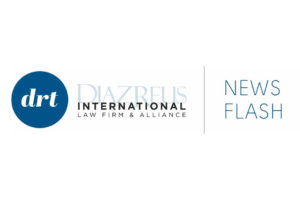 On March 16, 2020, the Financial Crimes Enforcement Network ("¨FinCEN") of the U.S. Department of the Treasury issued a public statement warning financial institutions about "illicit behavior connected to COVID-19." Specifically, FinCEN noted the following "emerging trends":
1. Imposter Scams: criminal impersonating government agencies, international organizations, and healthcare organizations, to solicit donations, steal personal information, or distribute malware.
2. Investment Scams: fraudsters misrepresenting that the products or services of publicly traded companies can prevent, detect, or cure coronavirus.
3. Product Scams: companies selling unapproved or misbranded products that make false claims pertaining to COVID-19; or fraudulently marketing COVID-19-related supplies such as facemasks.
4. Insider Trading: insiders conducting transactions based on, or tipping others with, material non-public information about the negative impacts of COVID-19 on the financial performance of shares.
Accordingly, FinCEN advised financial institutions "to remain alert about malicious or fraudulent transactions similar to those that occur in the wake of natural disasters."
DRT Commentary
Unfortunately, criminals see the international emergency caused by the novel coronavirus as an opportunity to prey on their victims. Individuals and companies should take great care to make themselves familiar with the emerging trends identified by FinCEN so they can detect criminal activity and alert law enforcement agencies.
In addition, financial institutions should update their compliance programs and due diligence practices in accordance with FinCEN's March 16, 2020 statement because it provides useful insight into FinCEN's view of the application of the Bank Secrecy Act ("BSA") under the current circumstances. Notably, FinCEN's statement will carry substantial weight as to whether FinCEN or other U.S. Government agency brings a legal action against a financial institution and/or its representatives for not filing the appropriate suspicious activity reports for transactions linked to COVID-19.