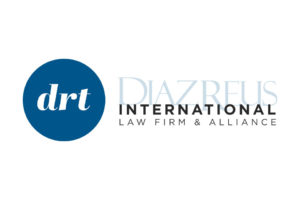 Miami, March 19, 2020 – Miami-based global law firm Diaz Reus announces that Florida's Third District Court of Appeal has ruled that a wrongful death lawsuit against Palace Resorts and its affiliated companies should proceed in Miami.
The lawsuit, brought by Diaz Reus on behalf of Texas resident Raine Chacko and her two young children, arises from a family vacation that suddenly turned into a nightmare.
Ms. Chacko's husband, Joseph Jose, was killed in a violent assault by another guest on the grounds of the Moon Palace Resort & Spa in Cancun, Mexico. The perpetrator had been allowed to become exceptionally intoxicated while in the Moon Palace's nightclub, Noir. After leaving Noir, he brutally attacked Mr. Jose in the pool area of the resort.
While not disputing the horrible circumstances of Mr. Jose's death, Palace Resorts, which maintained extensive operations in South Florida, contended that the lawsuit should be dismissed and brought instead in Quintana Roo, Mexico.
After a months-long consideration of the evidence and legal arguments, the trial court denied Palace Resorts' motions, allowing the lawsuit to proceed in Miami. Palace Resorts appealed to the Third District, Florida's intermediate appellate court having jurisdiction over Miami-Dade County.
The Third District was asked to consider two questions: First, whether Ms. Chacko should be bound to a forum selection clause in a contract as to which, Palace Resorts conceded, Ms. Chacko never received notice; second, whether the lawsuit should be dismissed based on the doctrine of forum non conveniens (inconvenient forum).
"The trial judge worked very hard to get this right," said lead attorney and Diaz Reus Partner, Gary Davidson. "By affirming on a per curiam basis, the Third District has indicated that it found no reason to reverse her decision."
Media contact: Marta Colomar-Garcia, Administrative Managing Partner
mcolomar@diazreus.com
+1 305 375 9220