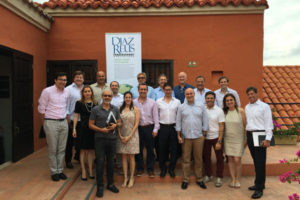 Sep. 17, 2018
Diaz Reus held its first international Partners' Retreat in Cartagena de Indias (Colombia), with attorneys from its 23 offices worldwide.
All of the offices in the USA and abroad form the DRT Alliance.
Global Managing Partner Michael Diaz, Jr. stressed "the importance of seamless and real time communications among the Alliance in order to achieve the highest level of client satisfaction, appreciation and retention". Thus, "a closely knit alliance with a shared culture and values, will benefit our worldwide clientele with highest level and quality of legal services".