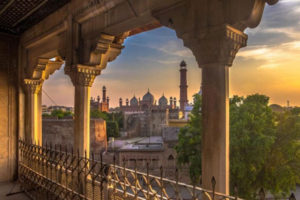 MIAMI, April 22, 2019 – Miami-based global law firm 
Diaz Reus & Targ
 announced today that it has opened an office in Lahore, Pakistan, in partnership with
Awais Law Associates
.  Awais Law Associates has premier litigation, corporate, infrastructure, banking and finance, and regulatory practices in Pakistan, and advises some of Pakistan's largest companies, including multinationals with extensive operations in Pakistan and the Middle East.
Diaz Reus's Pakistan office will be headed by
Ali Awais
who is transferring from the Diaz Reus's Dubai office where he was a local partner for the last four years. He has over 20 years of experience in providing strategic advice on corporate finance, cross border investments, including Public Private Partnerships structures, privatization, legislative, and policy reforms to governments, private sponsors and financial institutions, real estate developers.  In addition, Mr. Awais has been advising investment banks, real estate developers, and private equity funds on corporate and project investments, M&A and structured finance transactions, including project placements, equity and debt raising, and setting up structured products, including investment funds.
Mr. Awais holds an LL.M. from the George Washington University, School of Law, and an LL.B. from Punjab University. Ali Awais commented: "I am very honored to be in charge of the expansion of Diaz Reus in Pakistan, which has a potential to become a huge market with a population of over 200 million people. Major development is underway in connection with the China-Pakistan Economic Corridor (CPEC) where investment of around USD100 billion will take place in Pakistan in the coming years. With its footprint in the United Arab Emirates, China, Russia, and now Pakistan, Diaz Reus is uniquely positioned to play a key role in major cross-border transactions originating out of the region."
Michael Diaz, Jr.
, Diaz Reus's Global Managing Partner, explained that "The addition of an office in Pakistan is key to our global strategy, and Ali Awais, a Pakistani national who already knows the Diaz Reus culture, is a major asset."