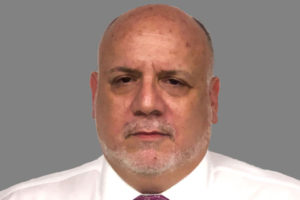 MIAMI, February 7, 2019 – Miami-based global law firm 
Diaz Reus & Targ
 announced today that it has expanded its New York presence with the addition of
Steven Horowitz
 and his group of tax professionals, Horowitz and Rubenstein.
With over 30 years of experience, Mr. Horowitz focuses on all areas of taxation, tax planning for closely held businesses and their shareholders, estate planning, business succession planning for small and medium sized businesses, life insurance and asset protection planning including private placement life insurance, non-qualified deferred compensation planning, offshore tax and estate planning using life insurance. His practice includes the representation of clients before the Internal Revenue Service, and the practice before the United States Tax Court.
He is very philanthropic and enjoys helping and educating others. This is why he served as a Special Professor of Estate Planning, Estate and Gift Tax, and Partnership Tax Law at the Maurice A. Deane School of Law at Hofstra University for eight years in a row.
As a professional speaker, Steven is able to share ideas with larger audiences. He's also a multi-award winner, a nationally published author (with over 85 nationally published articles) and has volunteered on many not-for-profit boards.
Steven was recently appointed to the Tax Editorial Advisory Board of Law360, a LexisNexis® company, where he served for 2016 and 2017.
Steven Horowitz
earned a Juris Doctor in Law, a Bachelor's degree in Economics as well as an M.B.A. in Public Accounting and Tax from Hofstra University.
"We are thrilled to join forces with Diaz Reus and the team of world class lawyers there. I am certain that the addition of the Diaz Reus areas of practice expertise will allow us to provide a far greater level of overall service to our clients", commented Steven Horowitz.
Michael Diaz, Jr.
,
Diaz Reus' Global Managing Partner, explained that "the addition of a tax practice in New York is extremely important to our New-York based clients and Horowitz and Rubenstein's broad experience is a major asset. We are delighted to welcome them."