---
Mr. Linzer provides strategic counsel to clients in the courtroom as well as in the boardroom.
He is trusted by clients to resolve litigation and business disputes, as well as for his advice regarding key corporate issues.
Mr. Linzer frequently counsels executives, business owners and boards of directors in matters including strategic planning and corporate governance. He is particularly experienced in all aspects of business and investment matters, real estate matters, corporate governance, intellectual property and technology industries.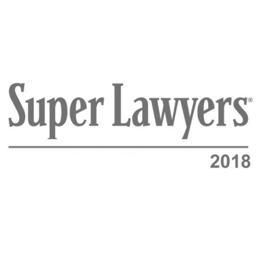 ---
University of San Diego, J.D., magna cum laude, 1985
Tufts University, B.S., cum laude, 1972
---
AV Peer Review Rated, Martindale-Hubbell
Southern California Super Lawyers, 2012 – present
Los Angeles Magazine, Top Attorney in Business Litigation, 2013 – present
Beverly Hills Courier, Top Lawyers 2011 – present
---
Los Angeles County Bar Association Section on Intellectual Property and Entertainment Law, past-member, Executive Committee
Los Angeles County Bar Association, Intellectual Property and Entertainment Law Section, Annual Symposium on Licensing, Editor
Los Angeles and Beverly Hills Municipal Courts, Judge Pro Tempore
AIPAC Legal Division Executive Committee
Bel Air Glen Homeowners Association, President and Board Member
Representative Matters - Litigation
---
David Cassidy of The Partridge Family in a multi-million dollar merchandising royalties suit against Screen Gems and Sony Pictures Entertainment.
Siwy Denim – obtained preliminary injunction enjoining unauthorized use of valuable trademark rights for a major apparel brand.
Prevented the use of valuable trade secrets in a multi-million dollar ink technology suit by successfully obtaining an injunction against their use.
Prevented the continued use of valuable intellectual property rights by an Italian distributor in Europe, obtained reimbursement for all attorney's fees and costs incurred in the litigation.
Won the largest attorney's fee sanction award $118,000 in a Los Angeles Superior Court lawsuit.
Successfully resolved a $35,000,000 real estate partnership dispute by settling for less than 10% of the amount sought.
On the morning of trial, resolved a multi-million dollar dispute among some of the largest art supply retailers in the region for a fraction of the amount sought.
Forced the Houston School District to retract libelous statements about our client in a pink slime scare suit.
Succeeded in obtaining a valuable lease among several potential tenants by devising a litigation strategy which resulted in a very successful nightclub in Hollywood.
Representative Matters - Strategic Corporate Counsel
---
KNB EFX Group, Inc., an Oscar and Emmy winning makeup special effects studio for the Narnia films, The Pacific and The Walking Dead, in numerous studio negotiations and cable television projects.
NAI Capital, Inc. – represented a major regional commercial real estate brokerage in litigation and corporate governance matters.
Prevented the Beverly Hills/Greater Los Angeles Association of REALTORS® in their takeover of a major multiple listing service The MLS by devising a creative corporate governance strategy to resolve board deadlock.
Successfully represented dozens of buyers and sellers in resolving escrow issues.
Bodega Chacra, the premier Argentinian vintner of pinot noirs regarding trademark importation and corporate structuring.