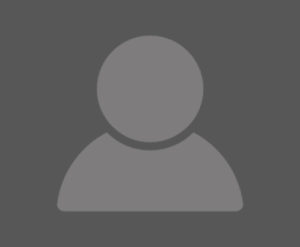 Investigator & Business Intelligence Consultant
3400 Miami Tower 100 S.E. 2nd Street, Miami, Florida 33131
cdiaz@drtinvestigations.com
---
Carlos Diaz is a licensed private investigator with over 35 years of experience conducting complex criminal and major fraud investigations. In 2008, after 24 years of distinguished service, Mr. Diaz retired from a Major Metropolitan Police Department in Miami Dade County. He then gave back to the community by working five years as a reserve police officer for the same police department. During his tenure, Mr. Diaz served ten years as a narcotics detective, one year as a robbery detective and his final ten years were spent as a homicide detective, conducting hundreds of complex investigations. Mr. Diaz is extremely skilled in locating and interviewing witnesses, and evaluating the facts and circumstances surrounding a case. Mr. Diaz concurrently served for 17 years as a SWAT hostage negotiator and is very skilled at defusing and negotiating violent, stressful and critical situations.
As a police officer, Mr. Diaz received numerous commendations and awards, including the Department's Silver Medal of Valor and the Combat Cross. Mr. Diaz was further honored when he was selected to the United States Secret Service Presidential Protective Detail during the March 1992 visit of President George H.W. Bush to Miami-Dade County. Mr. Diaz was posted on stage with the President and assigned to his evacuation vehicle.
After retirement from full police duty, Mr. Diaz worked as a Medicare fraud investigator for the Zone 7 Program Integrity Contractor for the Centers of Medicare and Medicaid Services, in the two most prolific areas for Medicare fraud, Miami and Puerto Rico. In 2012, Mr. Diaz left ZPIC7 to join the DRRT Team. Mr. Diaz is very familiar in the investigation of healthcare fraud cases.
Mr. Diaz now conducts private investigations and surveillances throughout the world for a select group of prestigious clients. Mr. Diaz works for three major international insurance companies and has saved them tens of millions of dollars from fraudulent disability claims.
Mr. Diaz has a lifelong experience in drafting comprehensive and accurate reports of interviews, criminal complaints, arrest affidavits and other similar written work product and hundreds of hours on the stand giving credible testimony on criminal and civil cases. 

Mr. Diaz has hundreds of contacts in Local, State and Federal Law Enforcement in the 
United States and in many countries around the world. 

Mr. Diaz is a member of the International Police Association and the Florida Association of Licensed Investigators. Mr. Diaz is a Certified Public Pension Trustee. He currently serves as a Trustee on a Police Pension Board, as a member of a Municipal Advisory Board, and has co-chaired several charity events in his community.